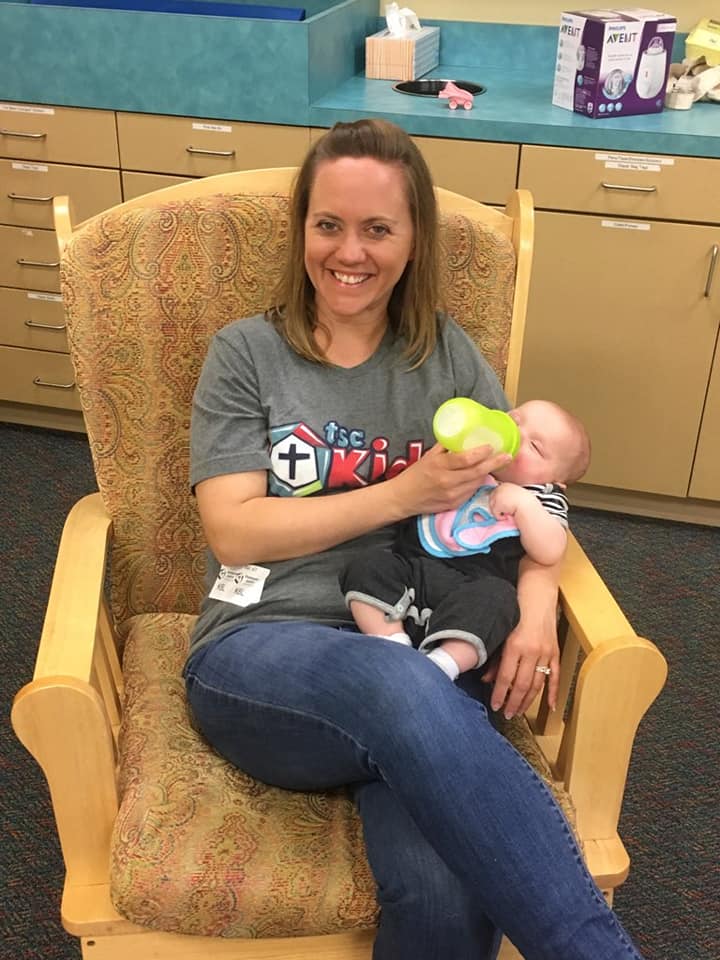 We are blessed to have consistent teachers who faithfully serve in your child's classroom. Occasionally, they need to be out on a Sunday morning. Thank you in advance for stepping in to be a blessing to not only that teacher, but to those children. It is a great opportunity for you to see firsthand what curriculum we use in the classroom on Sunday mornings and give you insight as to how we can partner with you in discipleship.
Each parent is asked to serve once every other month so that our ministry is adequately staffed and is safe. Your name will be added to our Worship Care Team after your child has attended class four times in the last several months. Parents with preschoolers (birth-kindergarten) are asked to serve in Worship Care on a rotational basis as a teacher assistant.
Our goal is to provide quality, consistent and loving care to each child. Worship Care is a ministry to our parents and their children birth to kindergarten. Children participate in Bible stories, music, crafts, and free play, with friends in a nurturing atmosphere provided by loving teachers
If you are unable to serve on your date of service, we ask that you find a replacement. You may ask someone in your Adult Connect Group to cover your service date or by trading dates with another worship care volunteer. A list is provided at the Worship Care check-in desk. Please email any changes to Chris Ussery, Kids Minister (Birth - K) or call 615-791-8319.