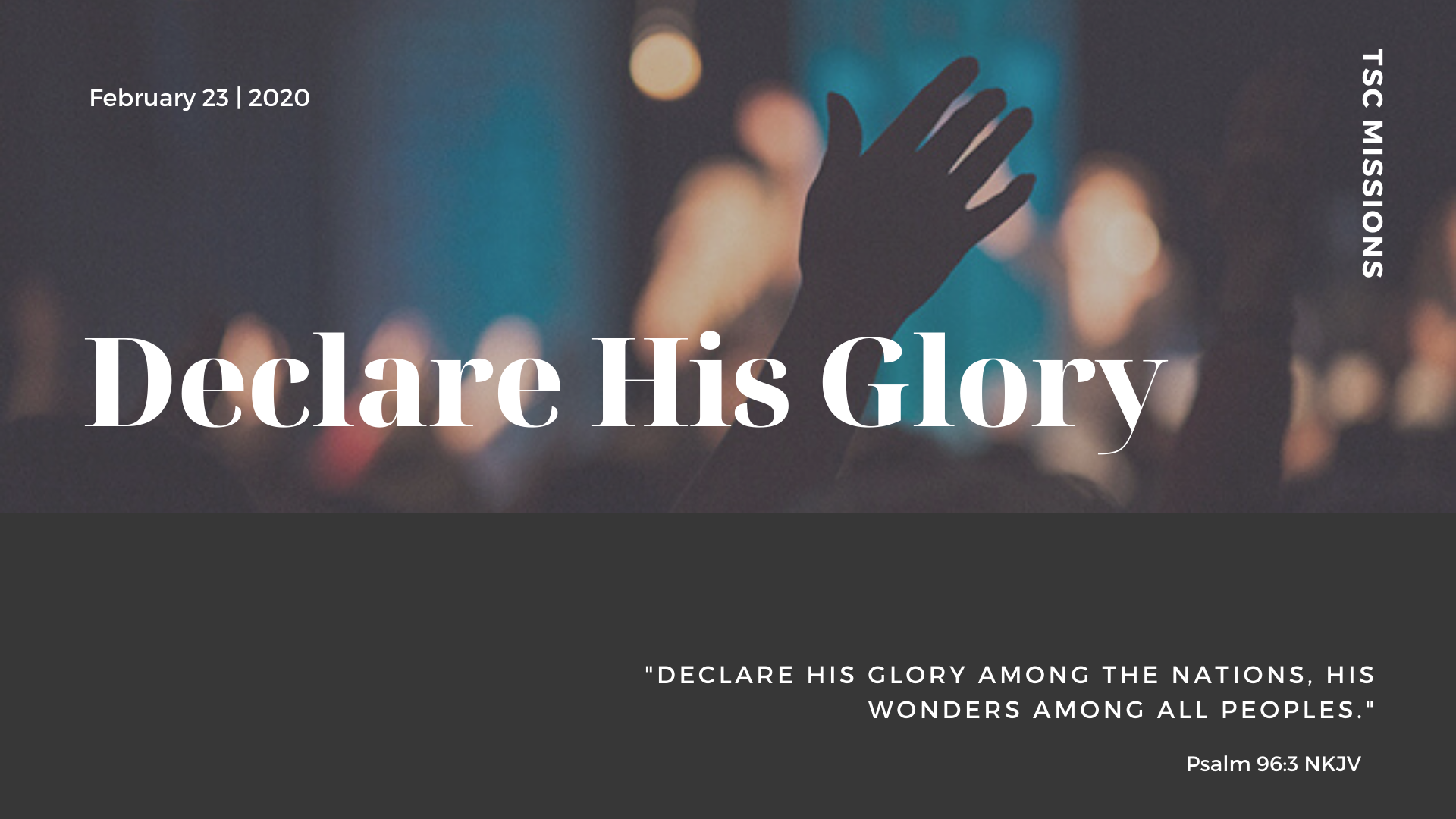 2020 TSC Missions Conference
Join us for a night of international missions. Come enjoy dinner and a powerful message from a guest speaker!
Building B | Worship Center | 5:00-7:00pm
Go Team Board Members
Missions Pastor
Chair
Ministry Assistant

Members

Larry Mims
Gary Bowman
Mikayla Martin

Miranda Robinson
Kevin Barger
Rachel Barger
Crystal Waller Al Nickel Carol Mims Kim Paseur
Interested in Leading a 2020 World Impact Team?
Click below to apply!
What is Missions About?
What is a UPG? from Global Frontier Missions on Vimeo.
Find us on social media
Learn more about how you can get involved