Our Prayer Clinic team members are committed to pray with you until God answers your prayer. When you send us your prayer request, this is what you can expect:
We will contact you by email or text/phone (your choice) to learn more about your request and introduce you to our team members.
We will send you Scripture prayers to begin using when you pray over this request.
We will enter your request in the Prayer Clinic Hub, where we can continue to touch base with you as God responds to your prayer.
We will celebrate God's answer together when it comes.
Complete this PRAYER REQUEST FORM and we will connect and pray with you. God's got this! And, He answers us when we pray.

Now Is A Good Time To Pray
While the Coronavirus has caught the world off guard, it certainly didn't catch God off guard. As in all things, He is supreme and in control. Remember this as you pray.
Praise God for being the same today as He was yesterday and will be tomorrow. (Hebrews 13:8)
Thank Him for His goodness toward us, and for being an ever present help in time of trouble. (Psalm 46:1)
Ask God for healing of those who are sick and protection for those who are vulnerable. (Exodus 15:26)
Ask God to increase your awareness of those around you and give you words of encouragement you can share with them. (Luke 12:12)
Thank God for hearing this prayer like He hears them all and keep on praying as we keep on being a light in our world today. (1 Peter 3:12)


As a Southern Baptist Church we have been called to pray together with one voice:
In light of the Coronavirus global pandemic, we are asking all Southern Baptists and our 47,500+ churches of the Southern Baptist Convention to commit to a dedicated time of prayer to seek the Lord in unity about these matters:
Ask God, in His mercy, to stop this pandemic and save lives - not only in our communities, but around the world, particularly in places that are unequipped medically to deal with the virus. (Isaiah 59:1-2)
Pray for President Donald Trump and other government leaders - international, federal, state, and local - to have the wisdom to direct us in the best courses of action for prevention and care. (Romans 13:1-4)
Scripture says - teach us to number our days carefully so that we may develop wisdom in our hearts. Pray that the Lord will give us wisdom in this moment of fear as the foundations of what we know are shaken, that others would realize how fragile life is and how real eternity is, and they would see their need to turn to God. (Psalm 90:12)
Ask God to protect our missionaries and their families around the globe, using this global crisis to advance His Good News to the whole world. (Mark 16:15)



The purpose of the prayer ministry at Thompson Station Church
is to mobilize the people to pray.
Fasting & Praying Team
At TSC we begin every year with a 21-day fast that hundreds of people participate in. Then, throughout the year we have a committed team of people who fast and pray a day a week or a day a month (or any schedule they prefer). Each month, this team receives a private prayer list submitted by our pastors that lists the big things we are trusting God to do. Included in the private prayer list is brief teaching and encouragement for those practicing the fast as an ongoing spiritual discipline.
When you join this team you will stay up to date with the prayers our pastors are praying and the personal needs of our staff. You will be a part of the team of people who get to experience the tremendous excitement of watching God answer our prayers month by month.
The fasting and praying team gets together once a quarter to hear testimonies and celebrate answered prayers. Join our team!


365+ Prayer Project
We are in an election year and the division, disunity, tension, and polarization of our nation is taking the spotlight. While this is terrible, the atmosphere is just right for a great awakening and revival and we know what we need to do to bring one about!
"If my people, which are called by my name, shall humble themselves, and pray, and seek my face, and turn from their wicked ways; then will I hear from heaven, and will forgive their sin, and will heal their land." 2 Chronicles 7:14
God is inviting His Church to take our position so that He can deliver healing to our land. The 365+ Prayer Project is a great way for us to participate with thousands of other people in praying that God would bring a great and powerful move of His Spirit to heal our land. Want to know more? Here's a great article to read about this project, and a free prayer guide to download. Join us!


The Prayer Room
The Prayer Room, located in Room B105, is available 24-hours a day for you to come and go, whether meeting prayer partners or on your own. You can access the Prayer Room from the outside entrance via the keypad. Call the church office to be given the entry code.
Prayers for Our Nation
You are invited to join in prayer at Thompson Station Church in The Prayer Room (Room B105) on Mondays from 1:00pm-2:00pm. We will be praying on behalf of our nation; for our government, churches, schools, military, first responders, news media, entertainment, industry and families. For questions, please contact Cecily Farwell at 970-532-1209.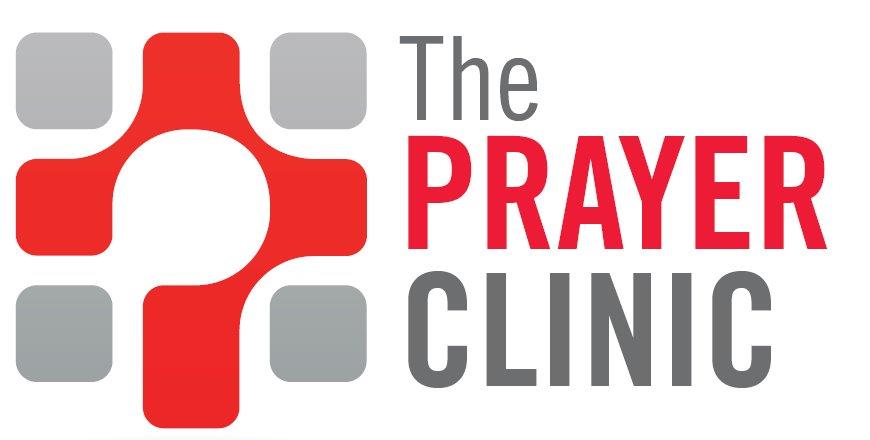 If you have a prayer request please feel free to call the church office or come by The Prayer Clinic on Sunday morning.
We believe that when we pray,
God hears and answers our prayers.