Friday, February 21, 2020, 6:30 PM - 9:00 PM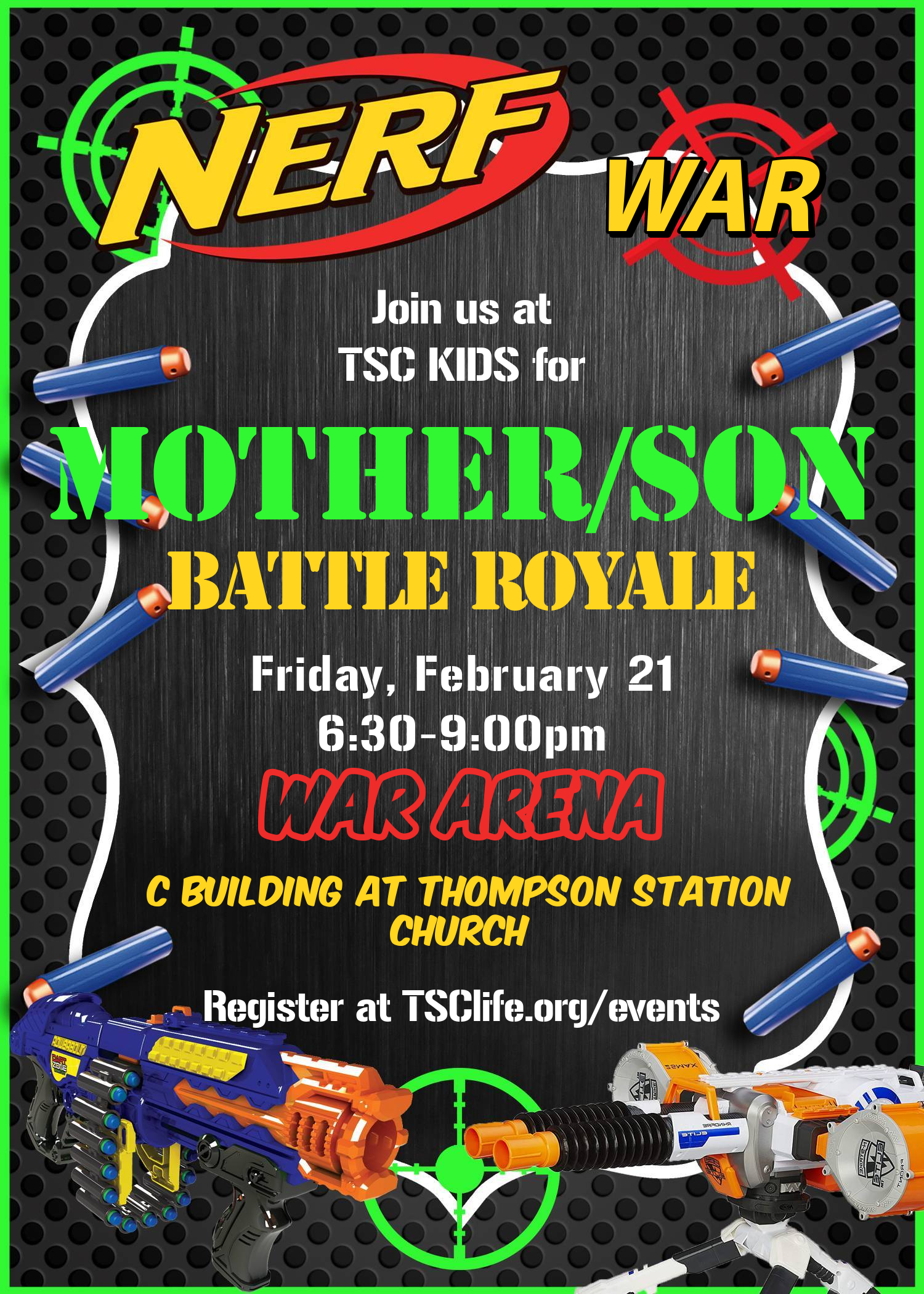 Join us for the first ever TSCKids Mother/Son Nerf war!!!
Bring all your Nerf gear. We will have some extra bullets. We are transforming the C Building into a War Arena for a battle royale. There will be prizes, food, and lots of fun!
Let us know you are coming: