We are a prayer-powered church.
We believe that God hears and answers us when we pray. Through the Prayer Clinic we are organized to pray and stay with your request until God answers it. Visit with us at the Prayer Clinic every Sunday morning during our service times at both our Central and Hillcrest Campuses.

Submit your prayer request and one of our Prayer Clinic team members will be in touch with you.
Never before has there been a greater opportunity for us to become ambassadors of Christ as we intentionally pray for and bless our educators throughout this school year. On Sunday, September 19th, we will challenge our church families to prayerfully adopt a few educators for an ongoing prayer and care ministry throughout this school year. We will provide them ways to bless men and women by praying for them daily and encouraging them frequently (we are asking that participants make a commitment to reach out to their educators at least once a month). We will provide ideas and "blessings" (via email) to help them keep the commitment they are making to this exciting ministry. Once participants complete the sign-up form, they will receive a confirmation email with a suggestion for ways to introduce themselves to their educators letting them know they've been adopted. Thereafter participants will receive an email monthly with ideas for ways to reach out to their educators. Periodically we will provide gifts for participants to give their educators throughout this school year. To kick off this exciting ministry we will distribute journals on God Bless our Educators Sunday, September 19. The journals will be available for pick-up in the church office after this date. We will also pray over our educators in the services on this day.
The Prayer Clinic is like a medical clinic, only we don't practice medicine. Through prayer, we take your need to the Master Physician and confidently wait for Him to come to your aid. We are open Sundays during service times in our Prayer Rooms at both campuses. At the Central Campus is is located in B105, located in the B Building on the lower level just to the left of the elevator. The Prayer Clinic is staffed with people, like you, who believe that God answers us when we pray. Our team is committed to praying for you until God answers. When you leave The Prayer Clinic we will continue praying for your need, and stay in touch with you to watch God work as we wait for His answers to come.
We are always looking for new team members. If you are interested in learning more about joining our team, please
contact us.
Join us live on Facebook every Wednesday at noon for 45 minutes of powerful prayer and praise. What a great way to connect with one another and with the LORD in prayer than right in the middle of your week.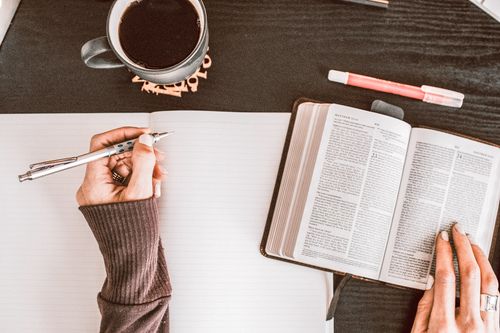 Throughout the year we have a committed team of people who fast and pray a day a week, or any schedule they prefer. Each month, this team receives a private prayer list submitted by our pastors that lists the big things we are trusting God to do. Included in the private prayer list is brief teaching and encouragement for those practicing the fast as an ongoing spiritual discipline. When you join this team you will stay up to date with the prayers our pastors are praying and the personal needs of our staff.

The Fasting and Prayer team connects with one another and our pastors online in our Facebook Group. We also get together once a quarter to hear testimonies and to celebrate answered prayer.
Every school year we honor our educators by "adopting" them for prayer and ministry throughout the school year. Families who adopt educators receive emails monthly filled with prayer prompts and ideas for ministering to their educators. Periodically the church gives families gifts like 5-shirts, gift cards, books, and other items to pass on to their educators. We will launch our 2021/2022 school year on Sunday, September 19th.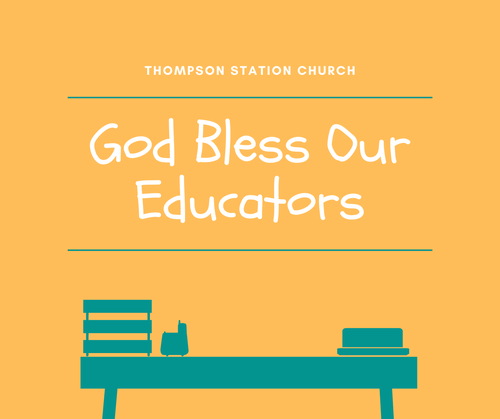 "The earnest (heart-felt, continued) prayer of a righteous man makes tremendous power available - dynamic in it's working..."