Every Wednesday, from 02/26/2020 to 04/08/2020, 6:30 PM - 8:00 PM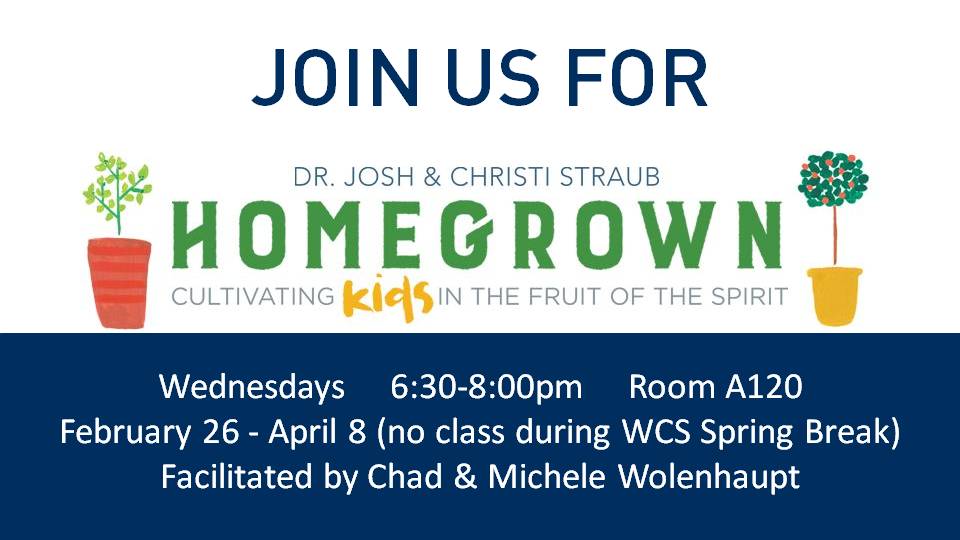 During the current Stay at Home mandate, the Home Grown Parenting Class is not meeting on campus. For more information on how to join the class, please contact Michele Wolenhaupt.
"When the Holy Spirit lives through us, we model the fruit of the Spirit for our kids. These nine characteristics are: love, joy, peace, patience, kindness, goodness, faithfulness, gentleness, and self-control. Join Dr. Josh and Christi Straub in this 6-session study to discover the fruit of the Spirit in the context of your parenting and family life, learn how to cultivate growth in your own children, and explore practical ways to live out the fruit of the Spirit together."
Please purchase your Bible Study Book before the first class -
Homegrown - Bible Study Book By Joshua Straub